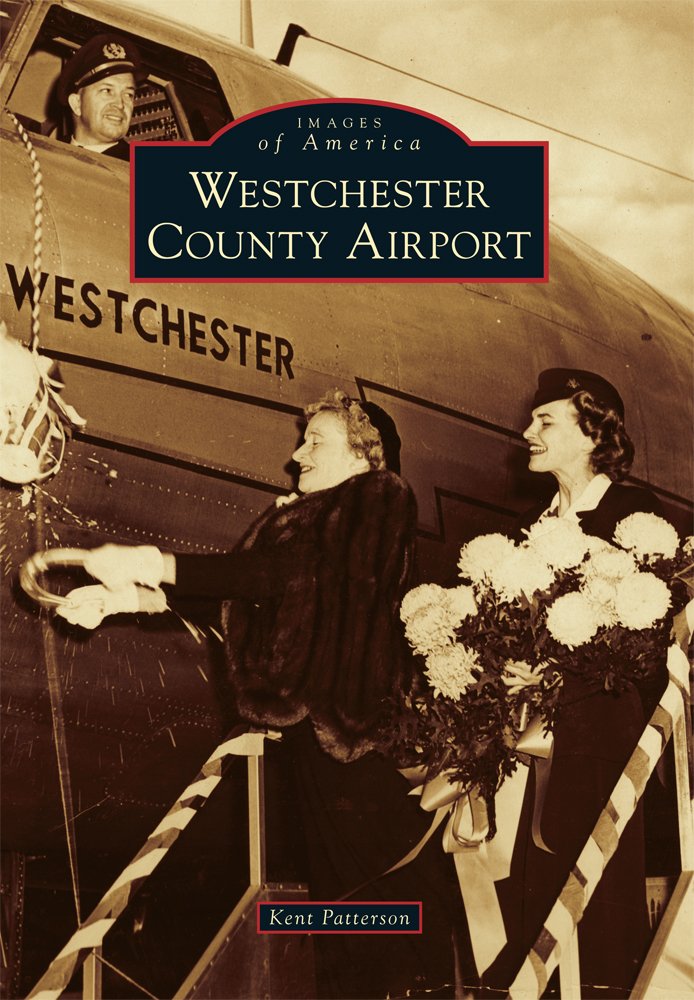 Yorktown Historical Society presents Westchester County Airport by Kent Patterson
Thursday, May 19, 2022 at 7:00 PM
Kent Patterson author of Westchester County Airport and Rails Around Westchester County will cover the the growth of the airport plus the history of other airplanes landing areas. Please Register Online
Volunteer Medicare counseling is back at the John C. Hart Memorial Library!
Every 2nd and 4th Thursday of the month [beginning May 24th!]
Stop by to find answers to your questions about Medicare. Volunteer counselors are trained through materials and webinars from Medicare Rights Center and the Centers for Medicare & Medicaid Services. Will you be eligible for Medicare soon with no clue where to start? Do you want to know the difference between "Original Medicare" and "Medicare Advantage Plans"? Want to compare drug coverage or Medigap premiums? Come talk to our trained volunteers, no appointment necessary!
Chair Yoga with Lisa
Tuesdays, May 3, 10, 17, 24, 31, 2022 1:00 PM - 1:45 PM
Chair yoga increases flexibility, strength, and balance while boosting your mood, and reducing stress and joint strain.
Benefits of Chair Yoga:
Chair yoga is accessible to everyone, no matter your age or physical ability
Easier on the joints and muscles
Improves your overall health by adding more movement into your day
Relieve tension in your body built up from spending long periods of sitting
Become more flexible and increase your range of mobility
Increase your physical wellbeing, get better sleep, and reduce pain
Improve balance, when adding a chair to assist with balancing postures
Reduce stress and give you peace of mind
Learn how to take short energizing breaks throughout a busy day
Town Clerk's Mobile Office!
Wednesday, May 11 & 25, June 8 & 22, 2022 at 4:00 - 6:00 PM
In an effort to make some of our services more accessible to our residents, the Town Clerk's Office travels to various locations offering our time and services for your convenience.
Some of the services and information we will be able to provide onsite include:
• Handicapped/Accessible Parking Permits
• Dog Licensing
• EZPass Tags
• Hunting & Fishing Guidelines
• NYS DEC Access Permit Applications
• Notary Public Services
• Other licenses such as Marriage Licensing, Gaming Commission Licenses (Bingo, Raffles, etc.)
Adult Craft
Monday, June 13, 20022, 1pm
Learn another use for lemons (and other fun citrus fruits) as we transform them into stamps and make custom tea towels with Sarah. Space is limited. Registration is required. Please Register Here.
Earring making Workshop
Monday, June 13, 2022, 6:00 PM - 7:45 PM
The Bling's the Thing Earring Workshop is a fun activity for teens and adults alike. Joan teaches attendees to make bead earrings for adults and kids. The only requirement is that, for every pair someone makes to keep they make one for Joan to donate to a battered women's shelter. Currently she donates about 900 pair of earrings to 30-35 shelters all across the country. Please Register Here.
Conscious Living Event #2 :
what constitutes conscious living & how do I become more conscious of my quality of life.
Wednesday, June 15, 2022 at 1 pm
What constitutes conscious living and how do I become more conscious about my quality of life. Conscious living is a way of Being, like Being sad, Being happy.
Dr. Jordan, PhD, Minister Holistic Practitioner, will discuss foods, exercise, and why the body stores fat and while you may be consuming lots of water, why you are parched.
We will also discuss the importance of plants (oils, herbs and spices) that restore and maintain wellbeing. Includes a non-invasive demonstration of how foods affect one's life force.
Project Hope: Coping with COVID
Wednesdays, June 22, 2022, 2:00 - 4:00 PM
After so many changes during COVID, some may experience a sense of loss for what things were before COVID-19. Talk with a trained crisis counselor. Please Register Here
Programs sponsored by Westchester Library System
Westchester Breathes: Increase Your Resilience, Lower Your Stress ZOOM
Fridays 9:00 am, Weekly classes offered via Zoom April 15 through July 1, 2022
Participate in a program of gentle movement, breathing and relaxation exercises that reduce the experience of stress and anxiety. Get ready for the next moment from a place of calm and clarity. Come to this program to learn simple, evidence-based exercises that can have a positive impact on your health and well-being.
Register for the Zoom here
and you will receive meeting link in the confirmation email that can be used for the entire series. FREE program as part of a multi-library collaboration with the Westchester Library System.
Westchester Breathes Mid-week Mid-day half hour ZOOM
Wednesdays 12 - 12:30 pm, Weekly classes offered via Zoom April 15 through July 1, 2022
This is a series of brief mid-week, mid-day practice session intended to support your ongoing experience of integrating BBM (Westchester Breathes or Breath-Body-Mind) program into your day. A few minutes of movement exercise to shift gears and signal a change of pace, followed by 15-20 minutes of coherent breathing. If you have not previously attended a BBM program, please first join one of the OPEN SESSIONS listed on the calendar of the registration site. NOTE: because of the program's brevity, participants will not be admitted after 12:40. Please register for this series
HERE
(click the yellow box and input your information). You will receive a meeting link in the confirmation email that can be used for the entire series.
Garden Club of Yorktown Presentation: Duck Hill to Church House: A Journey on ZOOM
Wednesday, March 16, 2022 7:00 PM - 8:30 PM
This is a talk about change, showing the development of two gardens. Change happens to a garden when one creates and nurtures over three decades, as Page Dickey did at Duck Hill in North Salem, NY. And now there is a dramatic change in the setting, new home, new garden, and new passions at Church House in Falls Village, CT. Presented by the Garden Club of Yorktown.
To view the recorded presentation please click here
Passcode: Bu7*2VK&